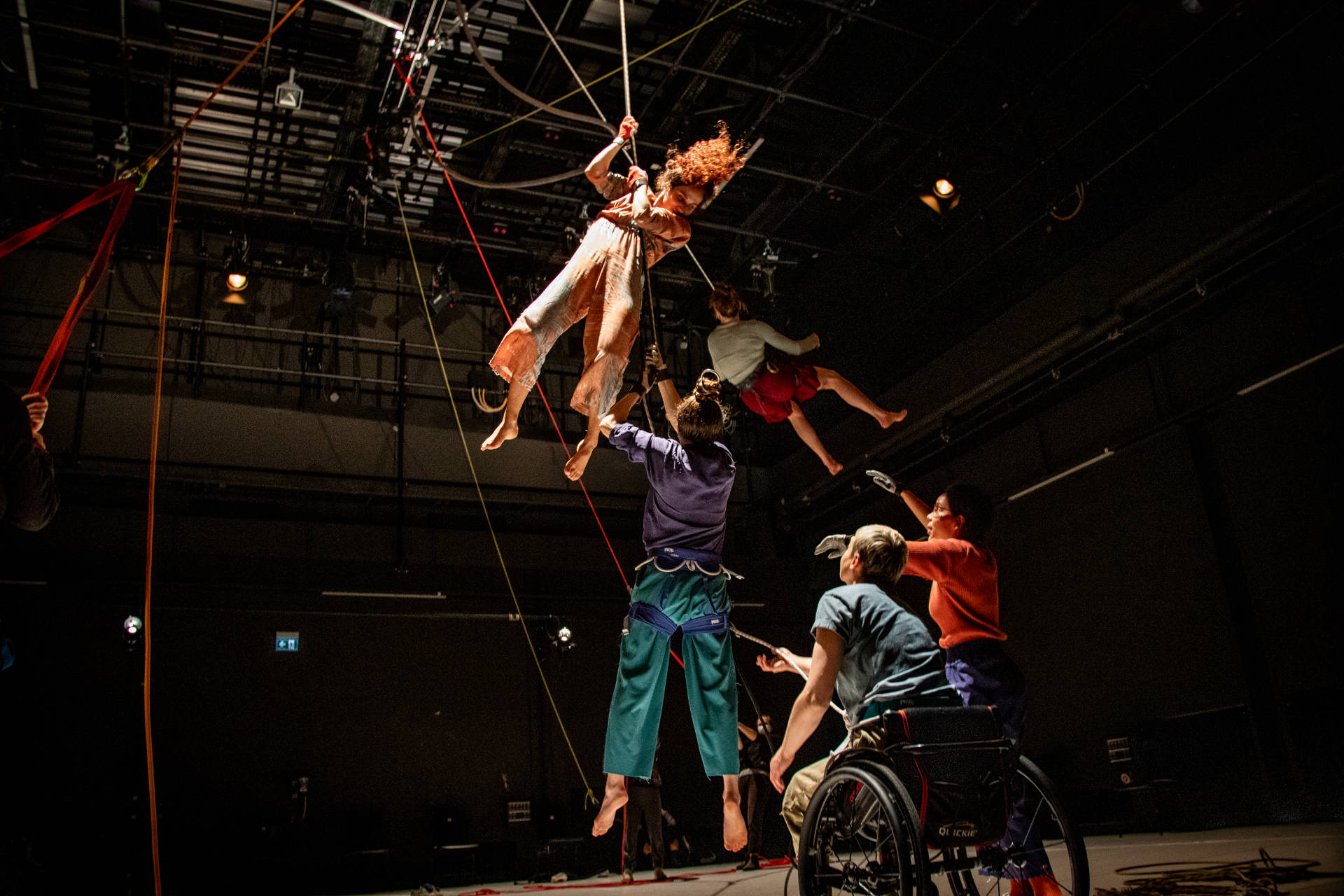 Lotte Mueller
Lotte Mueller is a choreographer and performer. In her works she constantly researches the intersection of contemporary circus and contemporary dance, where humor of its tragic plays an important role as component of communication. She creates spaces to discuss socially relevant topics and psychological patterns.

Her works were invited to various international festivals such as At.tension or AvignonOff. They were international awarded for example at Tanzhaus Zuerich 'Datanzda' and 'The Best German Dance Solo' at Euro-scene Leipzig. Her works and collaborations were shown among others in HAU Berlin, Prinzregententheater Munich and Hellerau – European Centre for the Arts.

Lotte Mueller finished her MA.Choreography as a scholarship holder of the German academic foundation 'Studienstiftung' and specialized during her postgraduate studies in circus dramaturgy in Chalons-en-Champagne. Previously she completed her professional education in contemporary dance and specialized in acrobatics and equilibristic in Toulouse.

Next to her artistic work Lotte Mueller is a coordinator of the federal association of contemporary circus in Germany and stands up for its recognition as an art form.