RELAXACTION. An inner struggle, an intimate moment placed by Lotte Mueller on the stage, and made visible by her absurd object-acrobatics. A harmless armchair is tossed about, becomes friend and enemy at the same time. Body and movement clash with the ordinary everyday object, which seems to have a mind of its own. Relaxation or action, balance or off-balance, comfortable or uncomfortable, failure or stand-up woman – the gaps inbetween are small in this act full of tragicomic moments.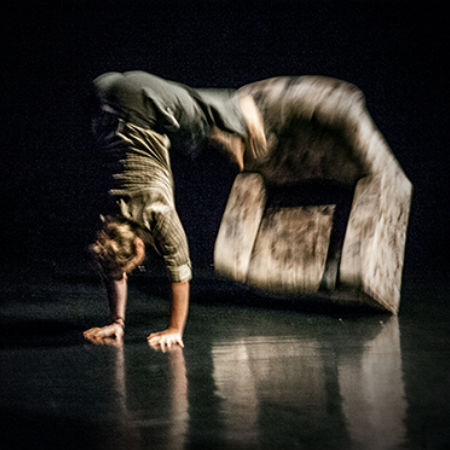 ⸻
Conception, creation & performance  LOTTE MUELLER
A production by Lotte Mueller. Supported by Hafen-Hamburg-Süd, DanceKiosk & Kampnagels Tanzstadt Hamburg.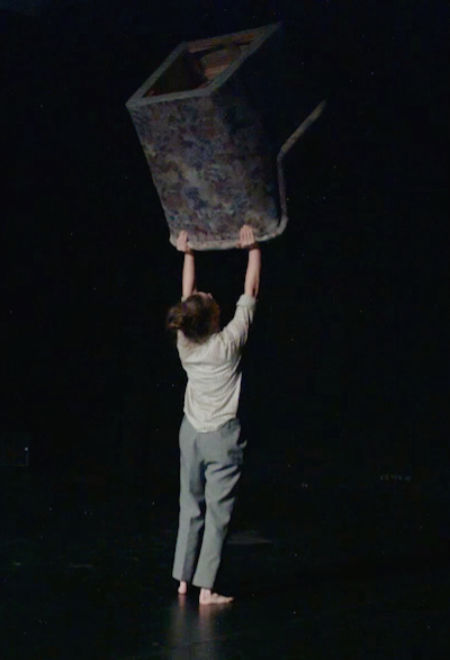 ⸻
"Lotte Mueller presents her humorous project RELAXACTION."
– Lena Frommeyer, ZEIT ONLINE (translated) –